Isle of Scilly Travel Services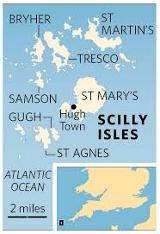 Thinking of Visiting the Isles of Scilly ? Scilly has so much to offer visitors, probably more than you realise.The Isles of Scilly offers Museums, Theatres, Restaurants of all Cuisines, Sports, Shopping, Religion, Heritages and even Royalty.
Online Chat to help you to find and purchase your ideal trip or break in the United Kingdom.

Our hours are 0900 to 2000 (GMT) 7 Days a week .