Norton Grange Coastal Village - Isle of Wight
Adult Only Hotel (Minimum Age 21 years)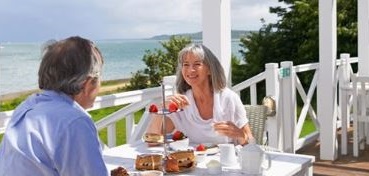 Reception Number: 01983 760 323
Norton is for the lovers of all things aquatic. A chalet village with stunning views of the Solent, it is moments from a maritime museum, underwater Archaeology Centre, a Planetarium and a Model Railway, and the site was even occupied by the Royal Navy during WWII. Fresh seaside chalets built by Warner provide peaceful spaces to relax in after a night enjoying a range of excellent live entertainment.
As well as a wide range of daily activities, Norton Grange's restaurant, Castaways, has a broad menu including local and seasonal produce.
Online Chat to help you to find and purchase your ideal trip or break in the United Kingdom.

Our hours are 0900 to 2000 (GMT) 7 Days a week .